I came across 2 ways of crashing Cabbage v. 2.9.137 on MacOS Monterey (2.6.1).
One is by entering edit mode and right-clicking (reported before) and another is by selecting Bluetooth MIDI.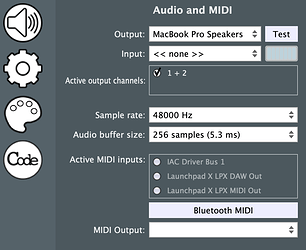 Those are not critical issues for me at the moment but might be related to other things, so I wanted to report.