Hi there

I'm new to CSound / Cabbage and as a educational task I try to emulate an Alpha Juno-2 (my first synthesizer)
Here are the wave forms for this synth: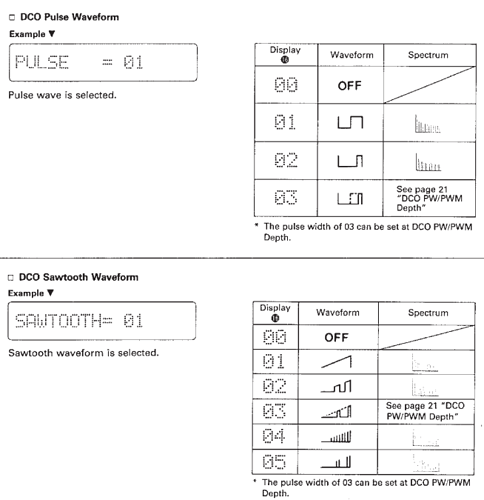 I managed to create all the pulses, the "02" and "03" with with GEN07.
But I'm having difficulties for the sawtooth. I can do something with GEN07 too, but I think i would be better to mix (in the sense of multiplying) tables, for instance Sawtooth "02" could be a pulse / 2 , a pulse and a sawtooth.
I look to various GENs but I can't find a way to do the trick…
Any idea ?