So i was creating the mod matrix, and since there are so many paramaters that need modulation
the combobox just becomes a mess. Is there some way to make dropdown menus whithin combo boxes like in the mod matrix in plugins like serum, and spire?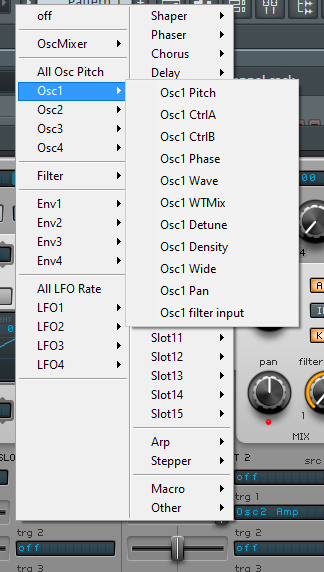 sort of like this. Would this require a custom widget to be made?