Hi, let me introduce you my three new plugins:
WaggonBAU
which is simple drum sampler - you select sample for each note in octave and then do the keyboard drumming. Samples not included.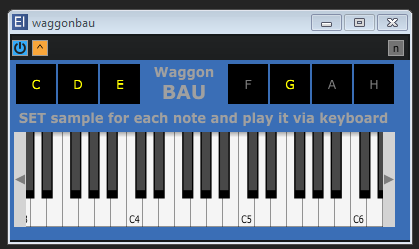 Rebeat
which is simple guital-pedal-like looper. After first press of the button it starts recording, after second it starts playing in the loop and after last press it's waiting for another recording. This can be used with previous plugin. Overdub it's not implemented yet.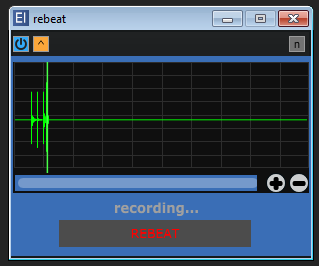 Starter
is very simple thing - just big START button, which sends MIDI note ON when you click on it and turns itself into STOP button, which sends MIDI note OFF when you click on it. It's designed to start and stop Sequenc-Air, which would otherwise took precious screen space when live performing.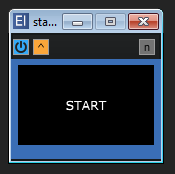 ---
These plugins are currently work in progress (but working) so there is no binary package yet. Only link to my repo. Feel free to add some feedback.
---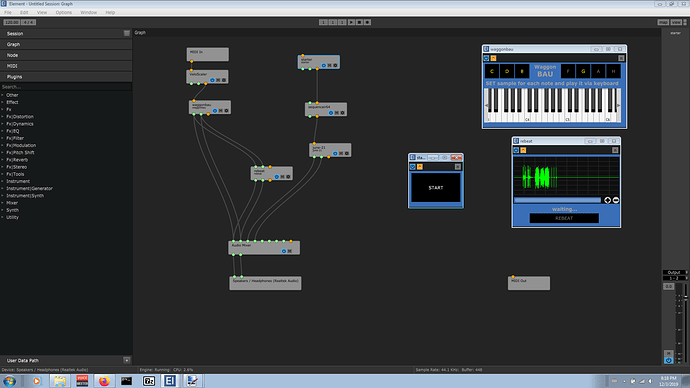 Example setup - these plugins in Element by Kushview.