Greetings,
I have programmed an echo effect for L and R channels based on Iain's example. I would also like to implement a checkbox to sync between the channels, once it is pressed it should have the same feedback and delay time on both channels. I have some doubts about this based on my code:
I don't get any visual feedback on the knobs, as once the sync button is pressed it should move both knobs at the same time, I don't know if there is a way to do that.

Also I'm pretty sure that the sync is not being applied properly as I don't hear any difference when I press the button, and I can keep adjusting the time and feedback on each channel, so I don't know if the if loop is good.
I share some screenshots of the plugin and my code, in case someone can help me, thanks in advance.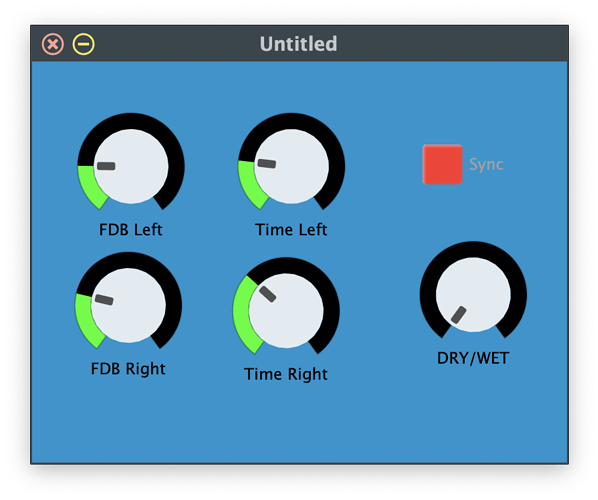 ChannelDelay.csd (2.2 KB)