Hi Rory, I noticed there could be a very noticeable difference between the new Cabbage look and the native border and titlebar windows style of your os theme, so I thought it could be cool if we could have the Cabbage main window titlebar and border (and -, +, x buttons) style more consistent with its new modern look and independent from the os you are using.
I made some changes and now I think Cabbage is more professional-looking: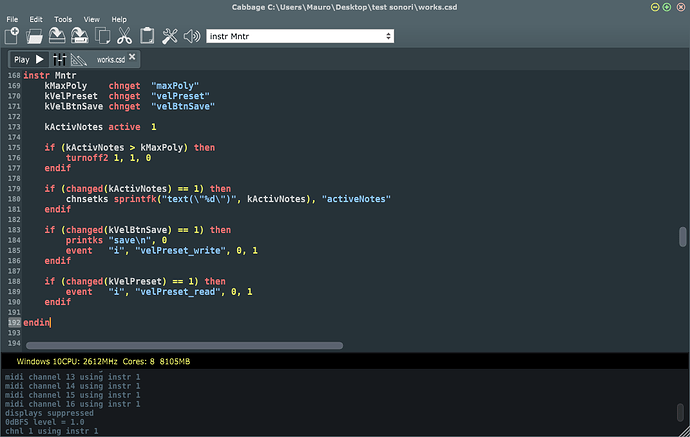 As you can see in the above picture, I prefer a titlebar/border with the same colour of the menubar/toolbar background colour, but I made so that you can change the titlebar/border colours of the main window as you wish, independently of the other colours, by changing the "Main Background" colour id in the settings (that was not possible by using native titlebar/border).
Then I made the scrollbar of the console output window a little more visible and I made the menubar text smaller (to make it look more professional and to gain some vertical space for the editor).
If you like these mods, I can make a PR.